This project is modest addition to the small village of Huairou on the outskirts of Beijing, just under a two hours drive from busy Beijing urban life.
On the one hand it forms a modern programmatic complement to the village by adding a small library and reading space within a setting of quiet contemplation. On the other hand we wanted to use architecture to enhance the appreciation of the natural landscaping qualities.
So instead of adding a new building inside the village center, we chose this particular site in the nearby mountains, a pleasant five minute walk from the village center. In doing so we could provide a setting of clear thoughts when one consciously takes the effort to head for the reading room.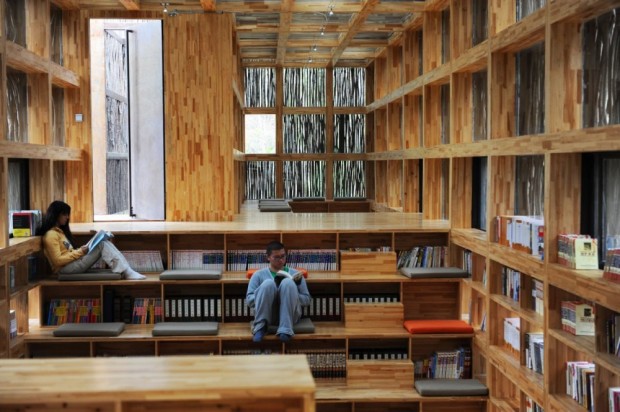 Architects: Li Xiaodong Atelier
Location: Beijing, China
Design Team: Li Xiaodong, Liu Yayun, Huang Chenwen, Panxi
Project Year: 2011
Project Area: 175.0 sqm