Needless to say, in 2019, website building is more than just a must-have! Actually, today, a properly styled website brings you so many opportunities. It is the best and the most proven way to develop your deal. There's no business, no startup, and no young company that will be able to survive without an ace online project. Seeing that, web designers and developers work hard in order to offer you their top-rated products. In fact, nowadays, the variety of ready-made website themes is so rich! It's hard to choose your one and only product, especially for beginners. That's why, in this post, I will make a detailed review of a well-known WordPress flagship – Monstroid 2.
Why Monstroid2 is WordPress Flagship?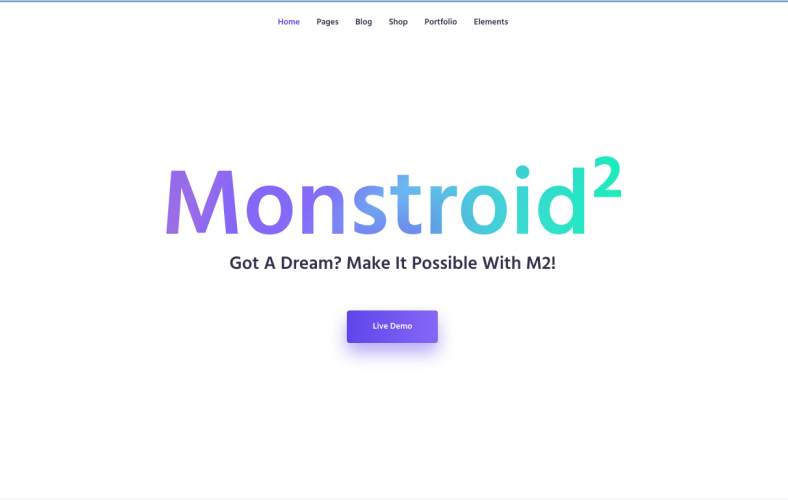 To start with, Monstroid 2 is a leading product among WP users. Its first release was on July 22, 2015. Winter 2017, Zemez team released Monstroid 2 which was even more creator-friendly. August 2018, Monstroid 2 received a huge update, so let's see which features you will find inside this theme. Today, Monstroid 2 has 62,222+ downloads!
So why people love Monstroid 2? Here are the main reasons:
code-free;
stress-free;
doesn't require website editing skills or any other experience;
regular updates;
live mode preview;
user-friendly interface and simple navigation;
ready-made element categories;
and comes with tons of stylish UI elements.
Try Monstroid 2 WordPress Theme
Who May Want To Use Monstroid 2?
This is a simple question because the theme can be used by users of any skill levels. There is no coding required! You won't need any special experience or something like this to build a site with Monstroid 2. The product is 100% easy in use. It is also very intuitive and provides you with numerous ready-made UI components.
As you may know, Monstroid 2 suits almost any business niche! It has 20+ ready-made skins.
These are the sets of online pages. They already were featured and pre-designed by a professional team. You will get such ready-made pages as:
blog,
FAQ,
shop,
contacts,
gallery,
maps, etc.
How Much Does Monstroid 2 Cost?
The regular price of the flagship is $75.
You can also buy Monstroid 2 with ONE Subscription, approximately $229.
Try Monstroid 2 WordPress Theme
Editing With Monstroid 2 WordPress Flagship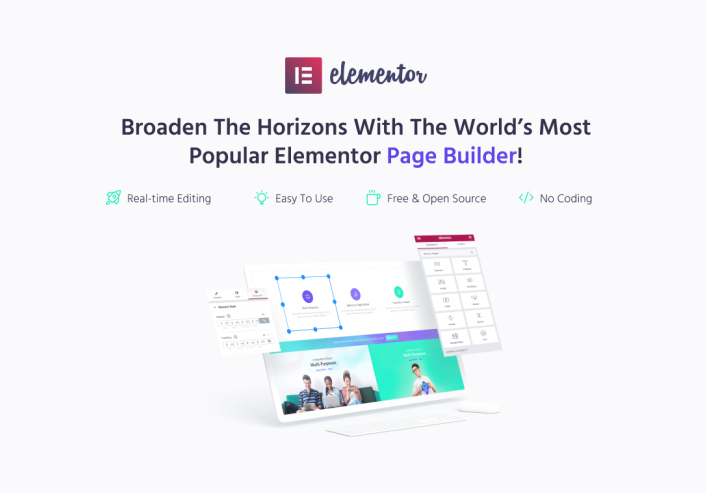 Here is the most important part of any website, so let's start with editing. As you may know, these days editing your pages is quite easy. There are many drag & drop editors to create your content. When it comes to Monstroid 2 WordPress flagship, you get Elementor Page Builder. This is #1 drag & drop editor for WP-based sites.
Elementor provides you with the next features:
live/ real-time preview,
immersive and creator-friendly interface,
thoroughly designed element categories, etc.,
lightning-fast speed,
new premade customizable blocks, (templates),
fresh UI elements,
built-in library to save your fav layouts,
and lots juicy Elementor-oriented plugins.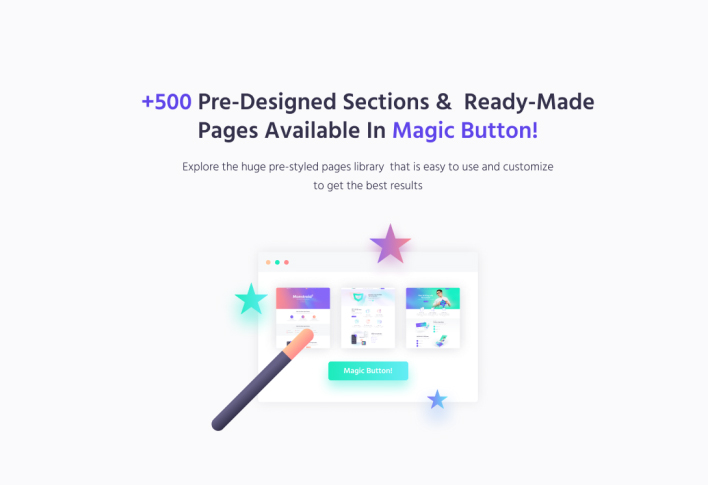 Working with the builder, you can edit your content in a live mode. These days, it's the simplest way to work with the site, so you get real WYSIWYG experience with Monstroid 2! Working with Monstroid 2, you will be able to do your best in website building. Thanks to the named options, they you can add columns or content modules rapidly. Besides, although Monstroid 2 gets more than 500 Elementor-based UI elements, it also has regular updates. You will continue receiving new templates, blocks, and skins.
Try Monstroid 2 WordPress Theme
Switching Between Sections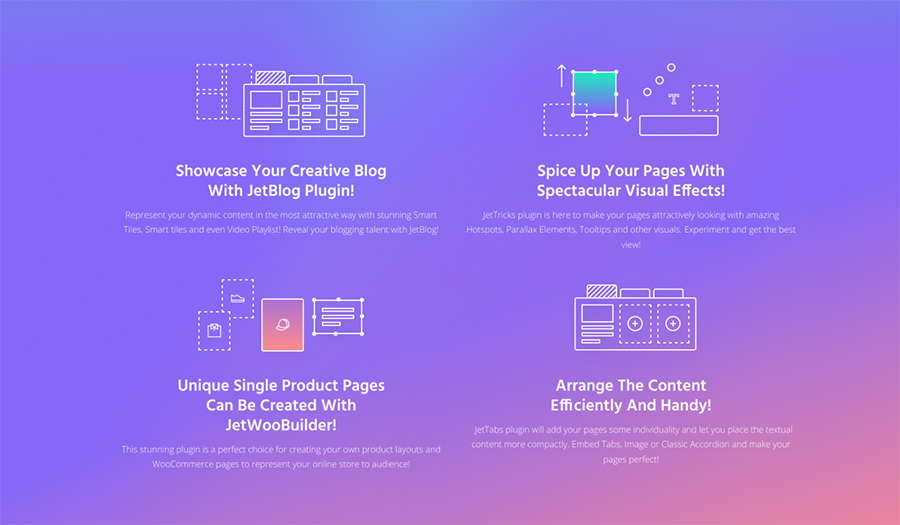 Here is one more thing I want to highlight! After the update, Monstroid 2 allows you to switch between the sections of your skins. It means that now you can build the site content using elements from different sets. Thanks to this function, web users can create their very designs effortlessly!
Choosing Monstroid 2 WordPress flagship, you can play with sections and components located in various templates. How can you do it? Follow my guide.
Navigate to a built-in library of presets.
Find the template you like or create your custom one.
Find the needed elements of design.
Drag-and-drop the chosen elements to the place you want them to be.
Preview and save the changes.
On the other hand, it's possible to pre-design your elements. Save them as ready-made designs for the next content.
Try Monstroid 2 WordPress Theme
Lightweight WordPress Flagship Design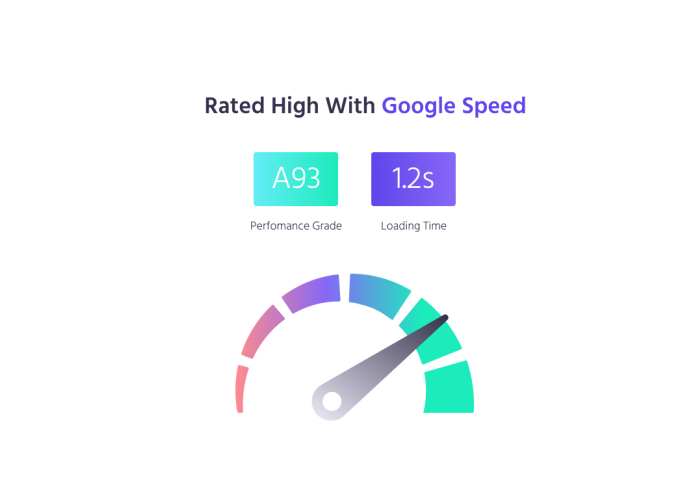 Another must-have for any beginner is impressing loading speed. Any website owner would tell you that modern visitors hate waiting. In 2019, you can't make them wait even for 5 seconds! Well, Monstroid has always been a user-oriented product. Thanks to the last update, this flagship became even lighter and faster!
Now the digital weight of Monstroid 2 is 250kb only!
Plus, the theme is swift which means that you can choose an affordable hosting. All in all, choosing Monstroid 2, you will never run out of the budget!
Which Plugins Monstroid 2 Contains?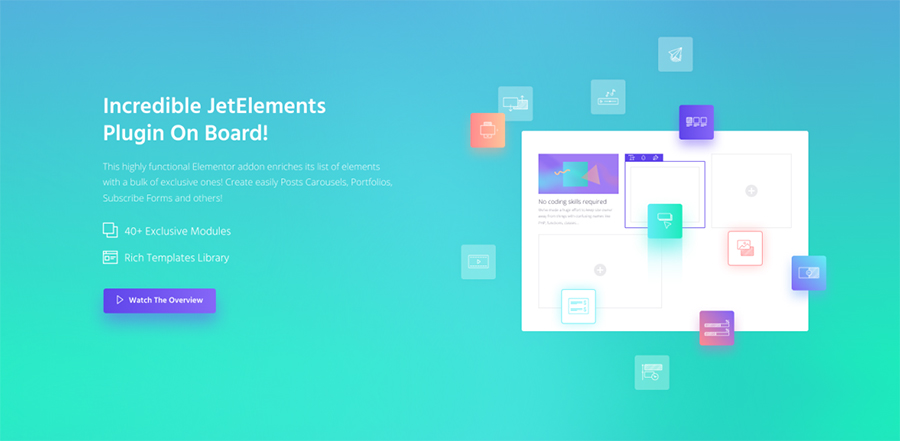 To make a long story short, Monstroid 2 has everything and anything to build a trendy website. Obviously, it has such basic plugins as newsletter popup. However, I'd like to tell you about these premium plugins that are free for any Monstroid 2 owner. Inside the WordPress flagship pack, you will find:
JetMenu,
JetParallax,
JetWooBuilder,
JetBlocks,
JetTricks,
JetElements,
JetTabs,
JetBlog,
JetReviews, etc.
Needless to say, all of these are meant to enrich your website.
Try Monstroid 2 WordPress Theme
Monstroid 2 And eCommerce
There's no secret, in 2019, eCommerce is the most lucrative business model. For these simple reasons, all worthy WP themes come with WooCommerce compatibility. Well, Monstroid 2 creators paid special attention to this point. As a result, the flagship already contains WooCommerce in the pack. It means that you will need to download and install the plugin by hand.
However, there are lots of e-store-related features in Monstroid 2 package. Honestly speaking, eCommerce templates, eCommerce pages, and impressing shop functionality – these are just to name a few! The flagship comes with:
stylish and pre-designed eCommerce pages,
outstanding eCommerce templates or skins,
and top-notch shop functionality.
For example, Monstroid 2 has many ready-to-use buttons like:
Chat,
Contact Us,
Shop,
Cart,
Wishlist, and more.
Final Thoughts
Looks like it's time to sum everything up. Monstroid 2 is a fresh and best WordPress theme. It comes with numerous design elements and different features to run a professional website. Working with the flagship is as easy as it gets. You can manage a groundbreaking website even if you have never done it before.
To sum everything up, here are the main features Monstroid 2 provides you with:
100% responsive design
mobile-friendly design with scrollable sections, which supports swipe effect
SEO-friendly code
Full eCommerce pack
Lightning-fast speed
Premium plugins included
Comfy navigation
Creator-friendly interface
WYSIWYG editing included
Free and regular updates
Free and lifetime technical support that's available 24/7
1000+ pre-designed UI elements.
Try Monstroid 2 WordPress Theme