Traveling is always exciting – we gain new experience and discover wonderful things. So we decided to share our passion for this season with you by bringing you one more icon set. This travel icon set comprises 60 icons that are also available in several formats: EPS, SVG, PNG, and AI. Furthermore this set has two versions of all icons: light linear icons and their colored interpretations. So below you can see some symbols that were included in the set:
Map
Plane
Baggage
Compass
Tickets
Cruise
Hotel
Sunglasses
Bikini
Dolphin
Boat
Swimming pool
Mountains
Palm trees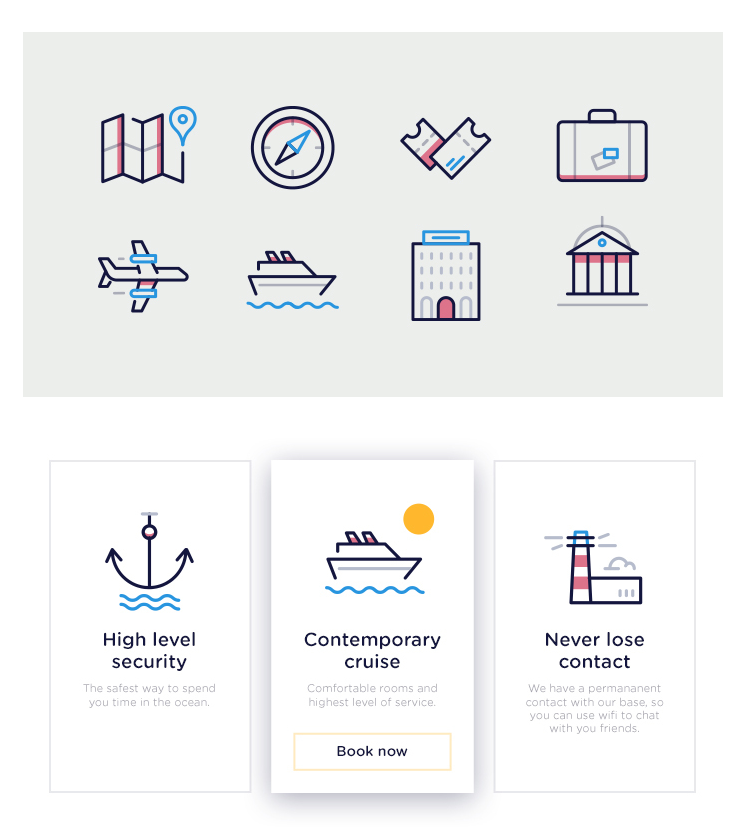 Our icons are available in two sizes: 1x and 2x, which as a result ensures that even small-sized icons maintain high quality. Being vector-based, our icons can be enlarged to any size without any quality losses.
Light Linear Version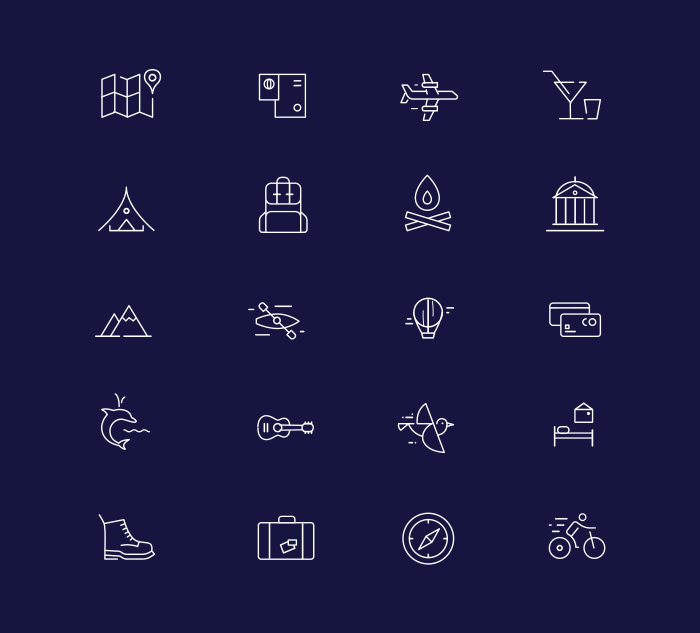 Colored Interpretation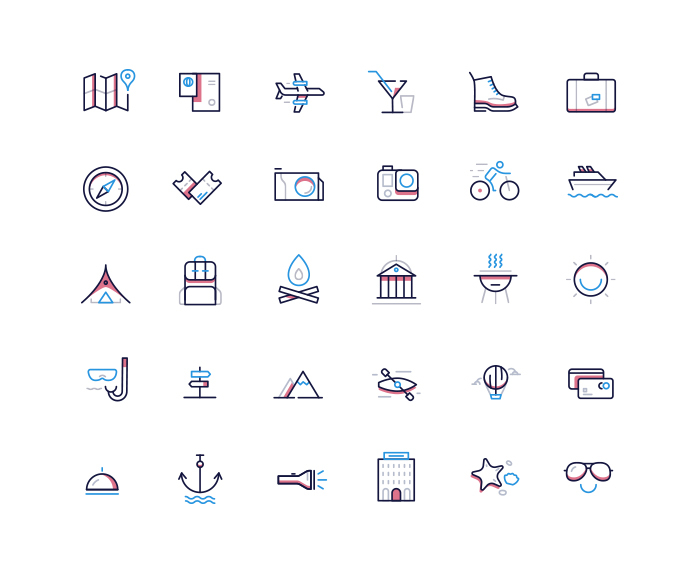 We sincerely hope that you like this new set. You can download it and use the icons for free, we distribute it under the Creative Common license.
This exclusive freebie is brought to you by our good friends AGENTE. AGENTE is a company with extensive experience (and remarkable results) in Information Architecture (IA), User Experience (UX), and User Interface (UI) design as well as graphic design and branding. They know how to blend their dream team's skills to create ideally-shaped smart and engaging websites and mobile applications.
Tags: #AI, #EPS, #Free, #Graphic Design, #Icon, #Outline, #PNG, #Resource, #SVG, #Travel, #Vector