Enes Danış is an interactive art director from Turkey, specializing in art direction, user interface design and web design. He usually offers some nice fee PSD web templates on his Behance portfolio, here's a few of his freebies.
Shopping Template
A Pinterest style shopping template with a nice grid design and a professional use of red color in web design.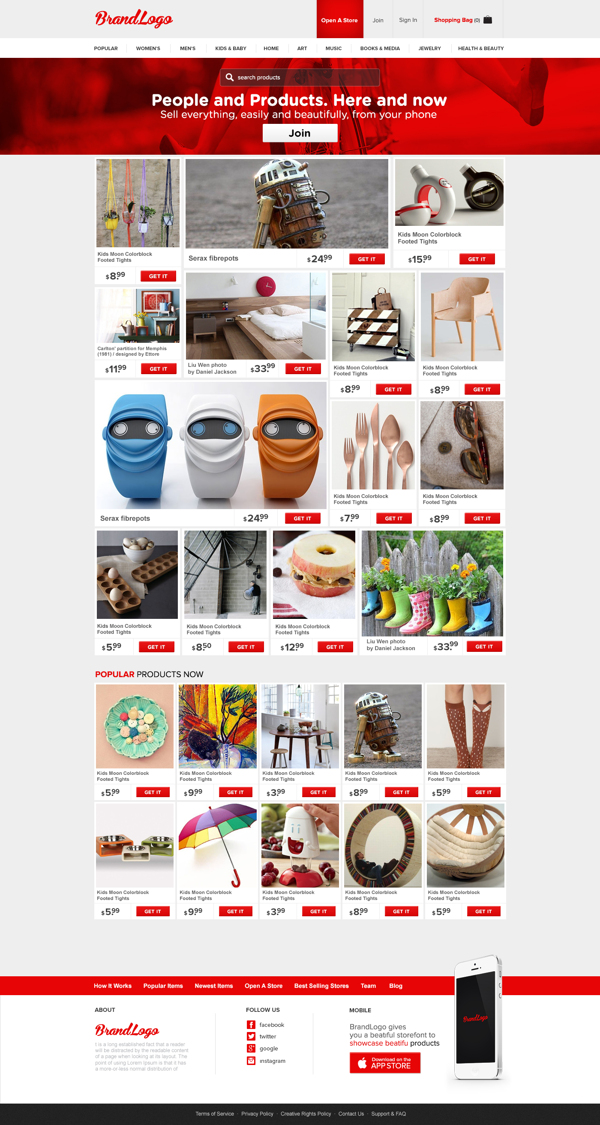 Download Here
Hotel Template
A professional template for a hotel where you can make online reservations
Download Here
Shopping Template
A free shopping template with a full page width product slider.
Download Here