Oxford University Clinical Research Unit (oucru) branding designed by Scott Lambert.
Purposely ambiguous these colored shapes feel scientific. They can be viewed as a sequence of chromosomes, a course of medical treatment, or a group of bacteria, even people. They may simply be a colorful respite in a sterile environment.
What the sequence does represent is the process of searching for answers – making sense out of something that at first has none. It represents problem solving and offers rewards to those that do. Very simply – each letter represents a letter of the alphabet.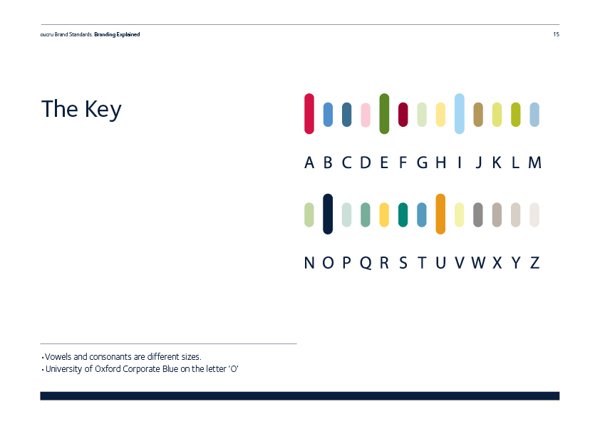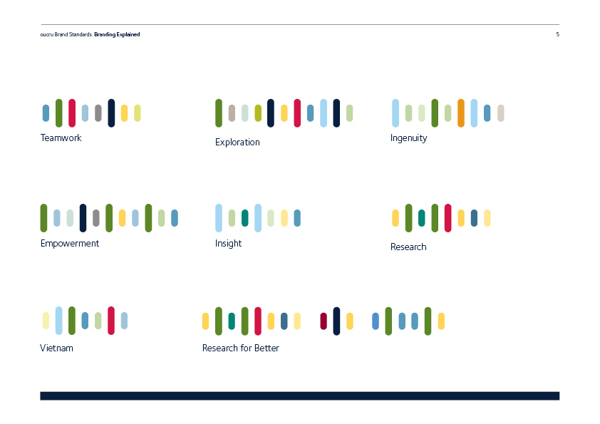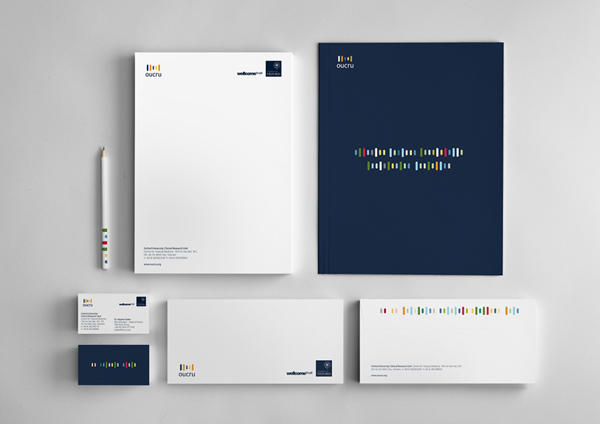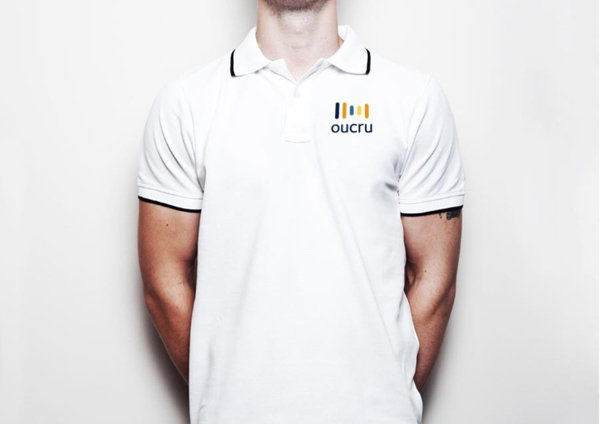 Visit Projects' Page